The sportification of society continues
---
The world is becoming increasingly sportified. Consumers want to attach the image of sportiness to themselves and the sportification of our society is changing the way we dress, the way we use technology – and the food we eat. NNB first highlighted this trend in 2016 (see 10 Key Trends in Food, Nutrition and Health 2017: https://www.new-nutrition.com/nnbEdition/display/15) and it has only grown stronger since then.
Recent data from Colliers International shows that UK spending on 'athleisure' wear (that is, sporty clothes that are comfortable and easy to move in) and sports equipment has exploded, with Brits now spending around 4% of their disposable income on sports and fitness goods. This equates to around £58 million ($76m/€68m) in retail spend, and it makes the UK the European country where consumers spend the most of their disposable income on such goods – ahead of traditionally sporty countries such as Sweden, Finland and Norway.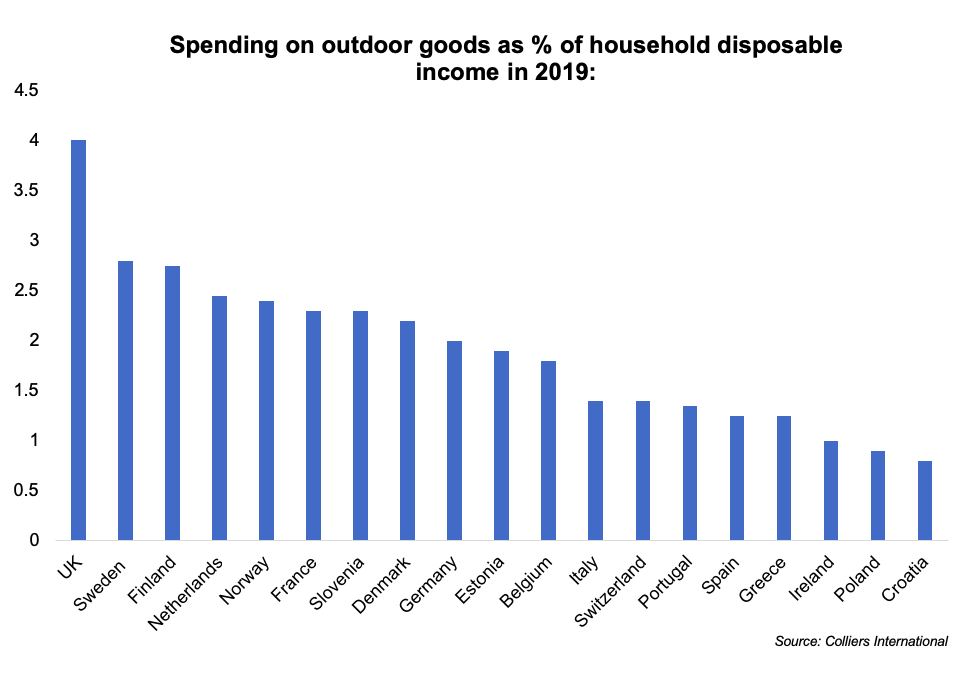 The trend towards sportier and healthier lifestyles is also seen in the types of food and drink we consume. When selecting a restaurant to dine in, consumers are increasingly focusing on the cause rather than the cuisine. People are highly motivated to eat and drink in ways that will improve their performance – whether that means beating the rest of the field, making it to the finish line, or "looking fit" – that is, maintaining a healthy weight.
And while serious sports nutrition products such as protein powders and energy gels are popular among some consumers, there is also a clear shift towards 'real' food for sports. In line with consumers' growing desire for 'clean' products, regular foods with an "all-natural" and not too scientific identity are becoming attractive for people to use in sports. Read more about this in our report "Real food": the strategy that's transforming sports nutrition (https://www.new-nutrition.com/nnbReport/display/118).
The sportification of society makes the sports nutrition market an exciting market to monitor, and we predict some interesting developments in the next few years.
Recent blogs