Naturally functional plants beat meat-free alternatives
---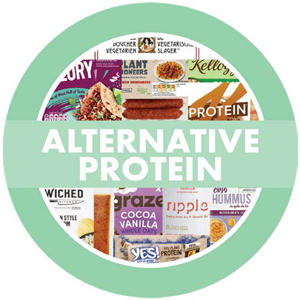 Plants have a powerful health halo, but not all plant-based products are made equal. In the Plant-based Key Trend, as in others, naturally functional is king, and products that have naturally-present health benefits have greater consumer appeal than highly-processed "fake" foods.
So it's no surprise that pulses and nuts came out as winners among plant-based foods in a recent survey by the British Nutrition Foundation, a charity providing evidence-based information on food and nutrition. Just over 2,000 British people were asked which plant-based foods they eat at least once a month, and the most common choices were nuts, with 51% of respondents reporting this option, closely followed by lentils, beans or chickpeas (50%).
The popularity of nuts and pulses eclipsed plant-based meat alternatives, with just 21% of respondents reporting eating meat-free sausages, 18% opting for Quorn (mycoprotein) products, and 13% eating meat-free mince. Younger people are more inclined than older to eat processed meat-free alternatives, with 26% of 18–24-year-olds regularly eating Quorn products and 33% eating meat-free burgers and sausages.
Plant-based milk alternatives regularly feature on the menu of 22% of respondents, with women tending to consume them more often than men (26% vs 17%). Plant-based alternatives to cheese and yogurt are less popular, consumed by just 4% percent and 11% of respondents respectively. And a quarter of all respondents do not regularly eat any of the plant-based foods listed in the survey, such as pulses, nuts, meat-free mince or sausages.
Sara Stanner, the British Nutrition Foundation's science director, explains: "It's interesting but perhaps not surprising to see that younger adults appear to be choosing more plant-based products such as milk alternatives, plant-based yogurts and plant-based ready meals than those aged 35 and over, as plant-based diets seem to particularly appeal to younger people. It's great to see so much choice now available to consumers when it comes to plant-based products but, a note of caution, that 'plant-based' does not always guarantee 'healthy'."
Recent blogs