New Nestlé brand takes low-carb mainstream
---
Acknowledging that consumer behaviours and preferences are changing, Nestlé has launched a new healthy eating brand that caters to a variety of "emerging food lifestyles" including low-carb and meat-free. The Life Cuisine range claims to feature "an extensive portfolio of entrées that fit evolving definitions of wellness".
With this launch the company acknowledges that wellness in the context of nutrition no longer means just calorie counting; today's consumers take a more holistic approach, learn about different foods and seek more specific product attributes. Eating behaviours that were once niche are entering the mainstream as consumers look for ways of eating that fit their personal definition of wellness.
"Eating well is no longer 'one-size-fits-all', so our offerings can't be either," said John Carmichael, president, Nestlé Foods Division. "As needs evolve and expand, our team of culinary experts and nutritionists works in lockstep to deliver contemporary meals made for these emerging food lifestyles, from gluten free to meatless and beyond."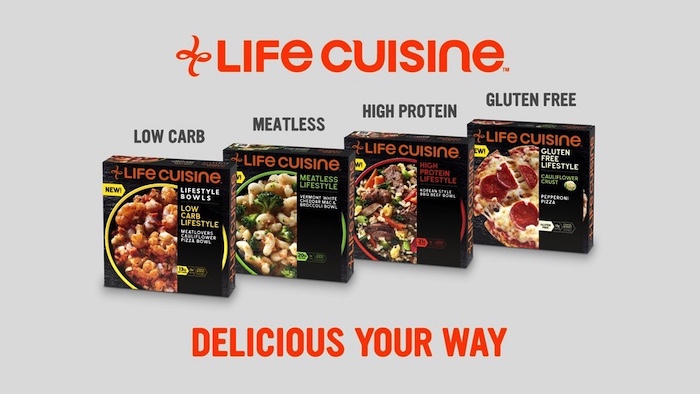 The Life Cuisine range addresses four consumer preferences – low carb lifestyle, high protein, meatless and gluten free – identified by Nestlé as once-niche dietary trends that are now becoming more mainstream.
With 15 SKUs, the Life Cuisine brand offers something for every part of the day – from high-protein breakfasts to gluten-free pizzas and low-carb snacks.
Life Cuisine's embrace of low-carb signifies that one of the world's biggest food companies views this eating pattern not as a fad for health freaks, but something that is entering the mainstream. Low carb took another step towards wider acceptance recently, with Canada's traditionally cautious diabetes association shifting its position on low-carb, high-fat (LCHF) diets, stating that they can be a safe and effective eating pattern for diabetics (read more in the June 2020 issue of New Nutrition Business).
The evolving science, together with product launches by companies like Nestlé, is likely to add fuel to the low-carb trend in the next few years.
Recent blogs