French app aims to reduce consumer confusion by deciphering product labels
---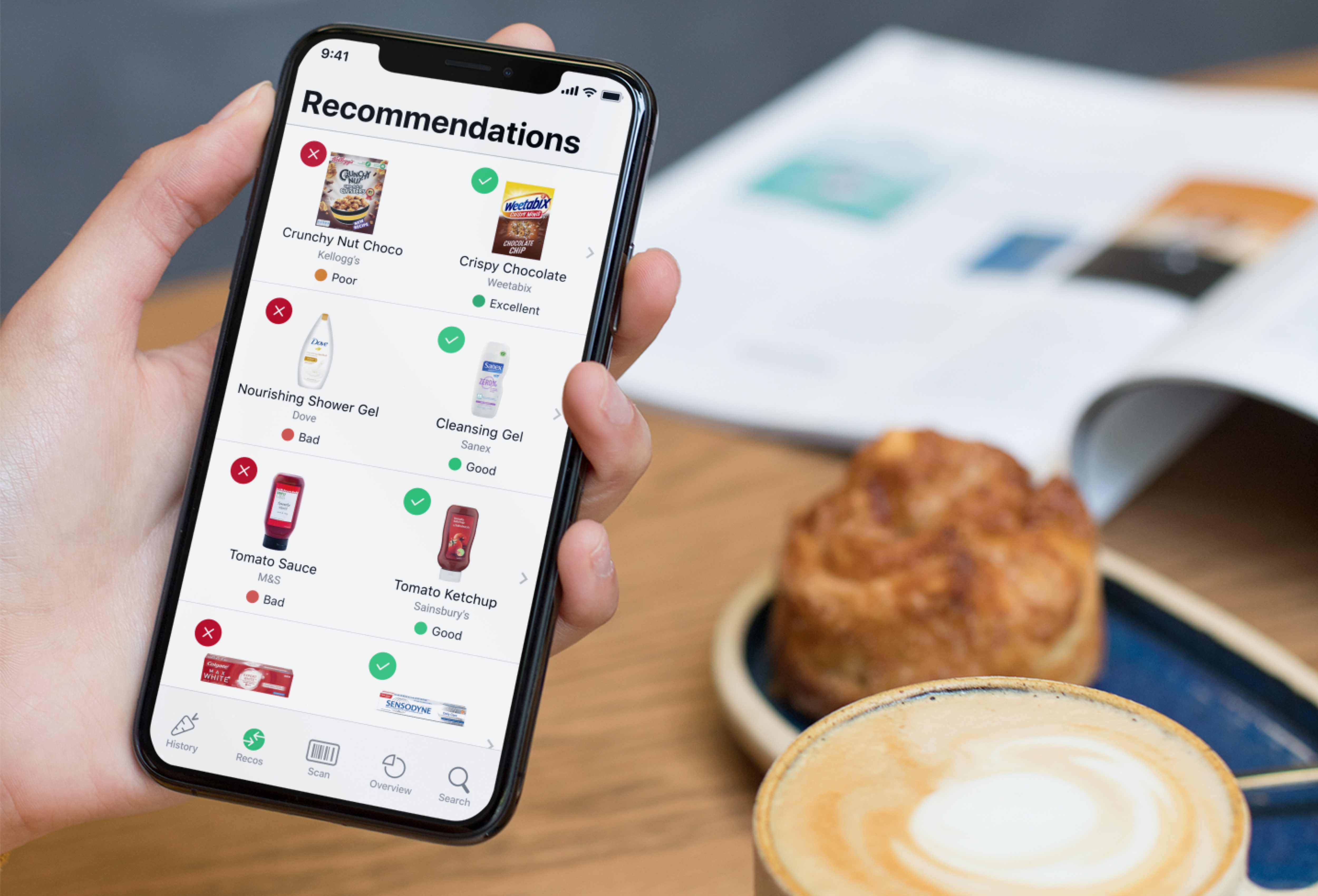 It's the sixth most-popular app in France, where companies thinking of launching new products are already taking into account how 'healthy' a ranking their product will get earn. Called Yuka, it may be the leading edge of how tech will change people's food choices.
Thanks to changing dietary advice and the growth of online influencers, many consumers are confused about what is healthy and resort to making up their own rules.
Yuka, an app launched in France, is aiming to change that. With the goal to "improve consumer health by helping them make sense of product labels and make better choices for their health", Yuka gives consumers access to a database where it has rated food, drink and cosmetics products on a scale from "bad" to "excellent".
The ranking is based on three criteria:

• Nutritional quality accounts for 60% of a food's score. Yuka calculates this using the much-debated and controversial Nutri-Score system - created by the French Public Health Agency - and takes into account a product's calories along with its sugar, salt, saturated fats, protein, fiber, fruit and vegetable content.
• How much additives a product contains affects 30% of the score. Here, Yuka claims to take into account recommendations from public bodies such as the European Food Safety Authority and ANSES, but also results of recent scientific studies.
• Whether a product carries the Euro-leaf, meaning that it is organic, affects the last 10% of a product's score. An organic product is given a better score than a non-organic product. This is a surprising inclusion, given that concrete evidence for superior health properties of organic foods is thin on the ground.
By scanning the product's barcode, consumers in these markets can find out if it is considered healthy or not, and why. If a product is scored as "poor" or "bad", due to for example having too much sugar or containing additives that are considered unhealthy, the Yuka app will suggest alternative products that are considered similar but healthier.
Yuka is careful to point out that it is not sponsored or influenced by any brands, and that it is independent and unbiased.
Yuka was ranked the 6th most popular app in France in 2018 and had an estimated 10 million users when it launched in the UK in June 2019. Around 3 million barcodes are scanned in the app every day and the company now has its eyes set on the US and Canada, where it is hoping to launch by the end of the year.
Yuka's Achilles Heel might be its dependence on the Nutri-Score system. Although adopted by supermarkets in countries like France and Belgium, many academic researchers have accused it of being based on out-of-date science (oily fish gets a lower ranking than chocolate mousse for example, because Nutri-Score doesn't like fat – even healthy fat). It's a system that has been accused of adding to the consumer confusion rather than reducing it (read more about this in NNB March 2019: https://www.new-nutrition.com/nnbEdition/display/229).
Technology has power, but it's only as valuable as the data it works with. Right now, Yuka is relying on Nutri-Score data that is based on flawed assumptions. So it might help users – or it might turn out to be another experiment with people's diets, no more valid than they advice they can get on the internet. Time will tell.
Recent blogs