Over the moon about mochi
---
Green tea, sushi, energy drinks, noodles, probiotic yoghurt – these are just some of the Asian foods that have taken the rest of the world by storm. Next in line? Mochi ice cream. Created by Japanese-American entrepreneur Frances Hashimoto as a frozen twist on the Japanese classic, these treats are balls of glutinous rice with an ice cream filling.
Part of mochi's appeal is its bite-sized portions – one ball fits neatly in the palm of your hand – which allow people to indulge in dessert guilt-free. My/Mo Mochi and Little Moons, the leading mochi brands in the US and Europe respectively, have capitalised on this snackable quality, installing freezers with loose mochi balls near store checkouts so that customers can pick and mix flavours or grab a single mochi. These eye-catching displays draw in people who might not otherwise choose a box of mochi over a tub of ice cream in the frozen aisle.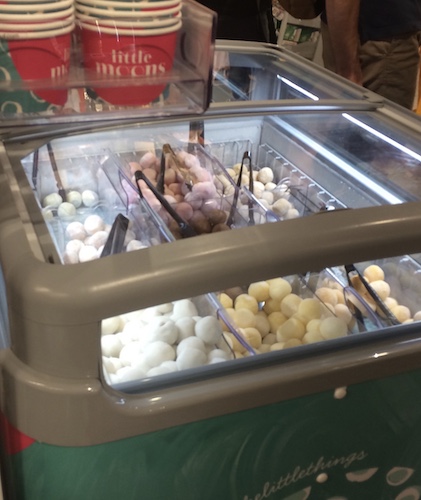 Mochi ice cream has found particular success in the US, where My/Mo Mochi enjoyed sales of $100 million (€89.8 million) in 2018. But perhaps the real measure of its success is its popularity in France, spreading outside of Paris, to cities such as Lyon, despite the country's culinary conservatism. The attraction of Asian – in particular East Asian – cuisine should not be underestimated. My/Mo Mochi thought it should cater to American tastes with flavours US consumers are familiar with, launching Mint Chocolate Chip, Cookies & Cream, and even S'mores, but its three best-sellers remain Mango, Green Tea and Ripe Strawberry. People have a huge appetite for Asian food with Asian flavours, whether they're in neophile America or conservative France.
Recent blogs