---
In a grocery shop in the centre of the French city of Lyon, there is everything you'd expect to find: fresh produce, local delicacies, wine, all the things that underpin the French approach to eating. But between the goat's cheese and the Côtes du Rhône wine is a recent addition: a display of the latest Silicon Valley fad, meal replacements.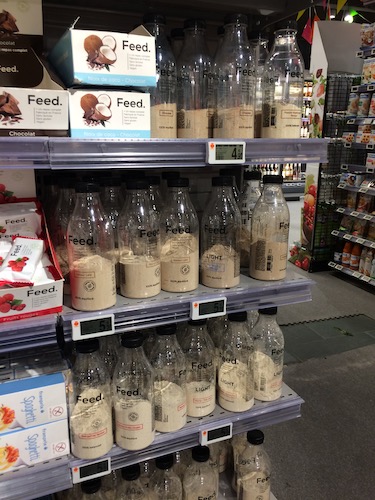 The brand is Feed, a French company that bills itself as 'for those who don't have the time or the willpower to prepare a more traditional meal.' The range includes meal bottles available in 10 flavours from chocolate to porcini mushroom, bars in six flavours, and sachets, each one 'a complete meal' that will 'provide you with 100% of your nutritional requirements.'
When New Nutrition Business checked out, the cashier wished us 'bonne dégustation,' French for 'enjoy your meal,' in a voice heavy with irony. In an NNB product tasting of the coconut and chocolate meal bar (100g, €3.50/$3.90) it disappointed; the taste was "a mixture of dust and sweetness". The chocolate bottle (150g, €3.90/$4.46) is palatable, but still somewhat bland and lumpy. This might matter less to the people Feed is aimed at, but as NNB has stressed before, good taste and 'real food' are what most people want, and it's hard to see products like this becoming accepted in the mainstream.
These products feel deeply out of place in France. True, eating habits there are changing, but many shops still close at lunchtime so their employees can enjoy a proper meal, and the philosophy around food focuses on naturalness, quality, and provenance.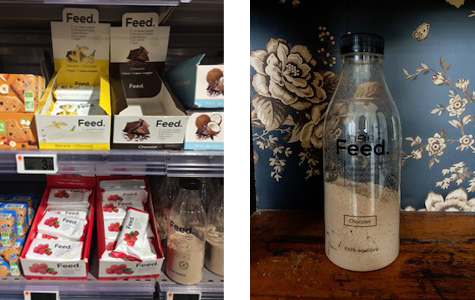 So who buys these meal replacements? Feed's website targets sports people and travellers who need convenient "food as fuel", and also offers a student discount, appealing to the large number of students who want a healthy meal but with no more preparation than a pot noodle. And a large part of their customer demographic is likely to be young, technology-obsessed men and gamers who are more excited by the convenience, novelty and 'disruptiveness' of a bottle of powder than by boeuf bourguignon.
Recent blogs