Cocoa-free chocolate aims to combat the effects of "Big Chocolate"
---
Wanting to "combat the effects of Big Chocolate", London-based start-up WNWN (Win-Win) has developed a chocolate bar that looks like any other, except it is made entirely without chocolate's most basic ingredient: cocoa.
The bar from WNWN allegedly "tastes, snaps, bakes and melts like chocolate". And the company's co-founder Dr Johnny Drain should know; with a PhD in Materials Science and many years' experience of developing menus and flavours for high-end restaurants like Noma, he has become something of a food wizard. Drain founded WNWN Food Labs along with Ahrum Pak, with the aim to develop alternatives to unsustainable or unethical ingredients through fermentation.
Based on carob and barley, WNWN's chocolate is made using a proprietary fermentation and roasting process that is similar to the one used in the production of cocoa-based chocolate.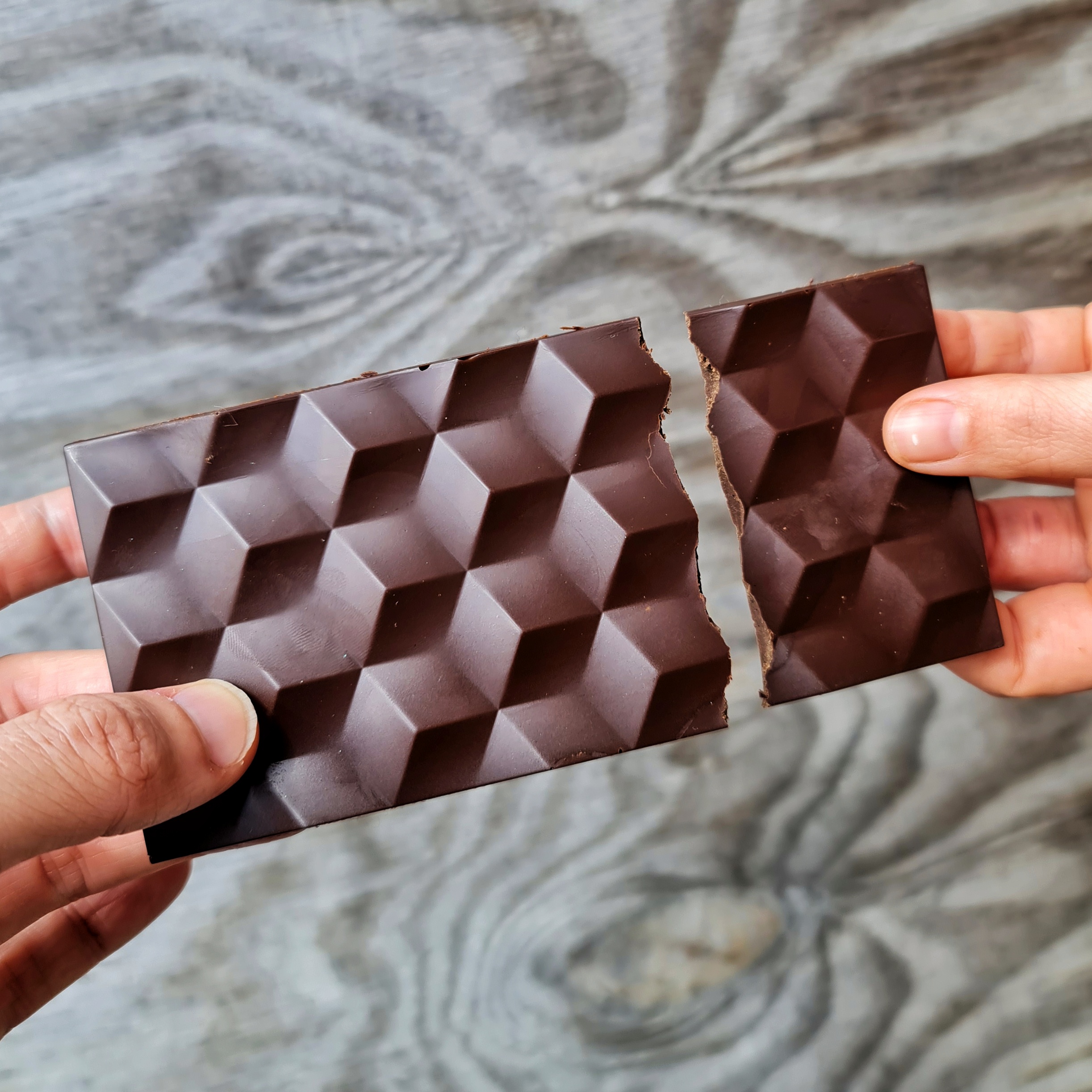 As well as being free from cocoa, WNWN prides itself on using no palm oil, caffeine or gluten and only plant-based ingredients. The chocolate is also lower in sugar than conventional chocolate.
Taste-wise, WNWN's chocolate is intended as a replacement for mainstream chocolate as opposed to high-end gourmet chocolate. "The mass-produced stuff is the one that has the most ethical issues around it", the company says.
This is the first chocolate bar in the world to be made entirely without cocoa. According to WNWN, most chocolate "hides a dark secret" and the industry is plagued by both ethical and environmental issues such as slave labour and deforestation. The carbon footprint of the cocoa-free chocolate is said to be 80% smaller than that of regular chocolate, while requiring 86% less water.
The project is still in the starting phase and has not yet achieved enough scale to be able to maintain a constant supply of chocolate bars, but a recent $5.6m (€5.22m) funding round will help with this. WNWN expects to roll out a full product launch in the UK later this year and says that its ultimate goal is "to work with large chocolate brands and make bigger changes in the supply chain."
WNWN is one in a long line of companies trying to make chocolate a permissible indulgence. While some focus on adding health ingredients, removing the sugar or the milk or using certified sustainable cocoa, WNWN is taking a unique approach.
Recent blogs