---
We are used to seeing plant milks being promoted for use in coffee. This is, after all, what has powered oat milk's success over the past few years. Many oat milk brands, including Oatly, have reaped huge rewards by promoting their products in a coffee shop setting and branding them with words like "barista edition".
But in the UK, tea is the hot beverage of choice for many people, and Danone-owned Alpro has found a way to capitalise on this. With the My Cuppa range of soy milk, it has brought to market what it claims is "the first plant-based drink that's made for tea".
Similar to the barista versions of oat milk, the My Cuppa product contains vegetable oil which makes it smoother and higher in fat than Alpro's regular soy milk; 4.3g per 100ml vs 1.8g for the regular version. The My Cuppa SKU also contains chicory root fibre and emulsifiers, while the original soy milk does not.
The product is said to "make a brilliant brew" and is promoted as a way for consumers to "drink responsibly", referring to the "climate friendly" platform that Alpro strongly promotes itself on. Alpro invested heavily in the launch with campaigns across social media, out-of-home and TV. The brand also teamed up with British tea producer Yorkshire Tea, promoting the products together in TV ads and on social media.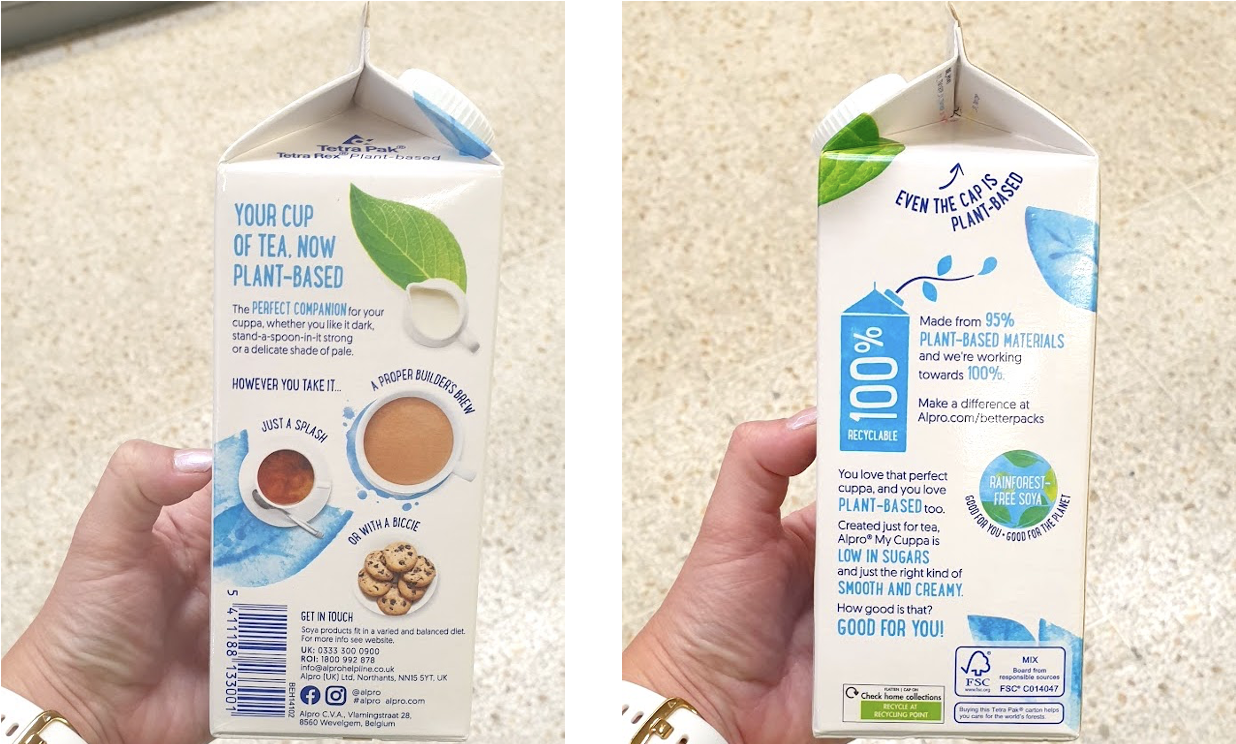 Pairing your product with something else that consumers recognise can be an effective marketing strategy, and one we have seen in many categories before. Nutella is one example - the front-of-pack label clearly displays the product being used on bread.
By telling people how to use your product, and promoting it along with something they already know very well, you may reduce the purchase barrier. Meanwhile, it can provide that last bit of inspiration that is needed for consumers to realise that the product can be used for something they had not thought about before – such as plant milk in tea, for example.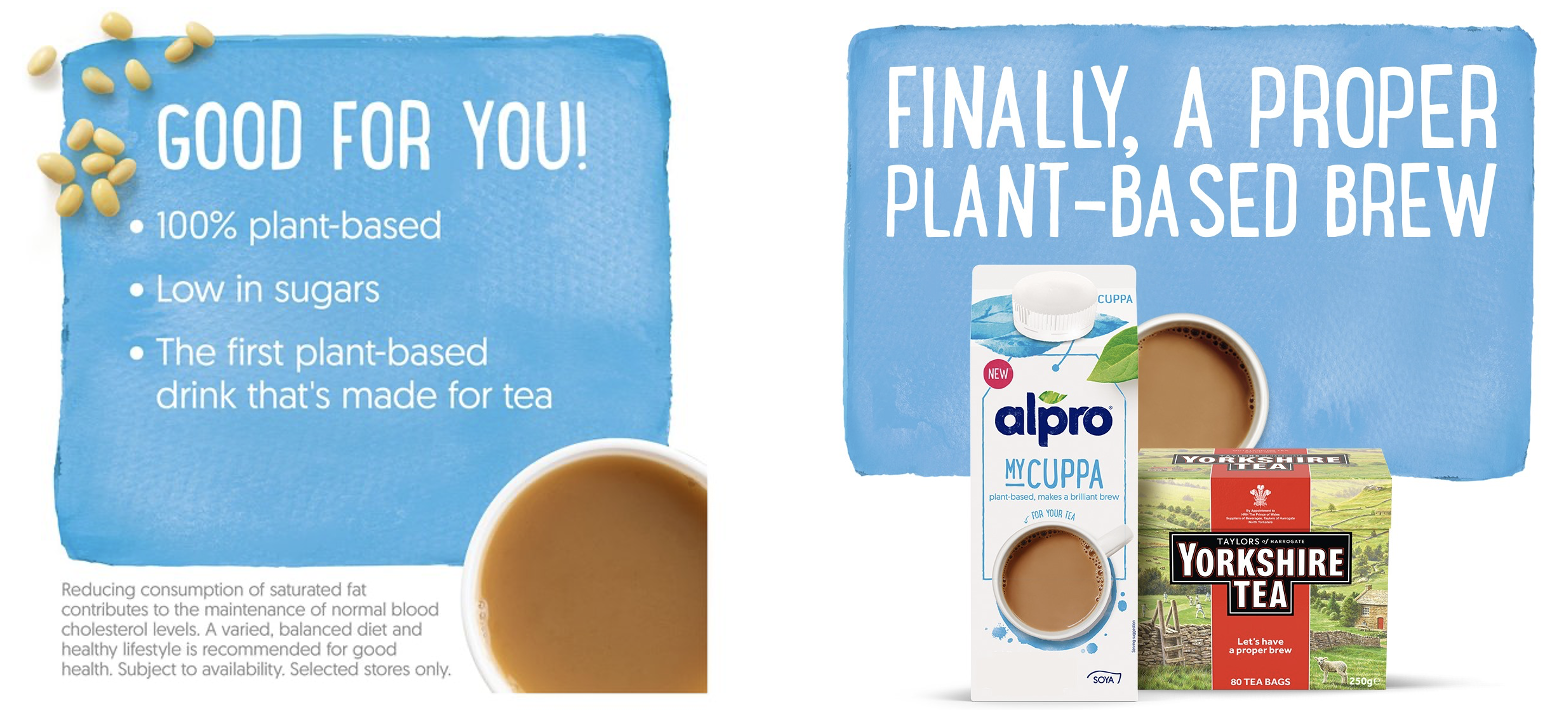 Recent blogs