Tackling climate change from the roots up
---
Potatoes may not be the first food that comes to mind when thinking about how to make your eating habits more sustainable. Instead, categories like meat, dairy and tropical fruit tend to be the focus of such endeavours for most people. But British start-up Root Zero is taking a totally new approach and aims to educate consumers on the climate impact of the humble potato.
According to the company, potatoes are the most-wasted food in the UK, with a 4.4 million potatoes thrown away every day – most often because they are past their 'best before' date. Root Zero now aims to "help keep our spectacular spuds out of our bins."
Claiming to be the UK's first carbon-neutral fresh produce brand, Root Zero promotes its potatoes - grown in Wales - as "planet-friendly", "responsibly grown" and for "nurturing nature". These and many other messages are prominent on the company's packaging, which stands out in the vegetable aisle for its striking graphics and bold statements. On-pack messages relate to global GHG emissions, soil health, biodiversity and tips on how to make the most of a potato. The packaging is completely free from plastic, compostable and made using renewable energy.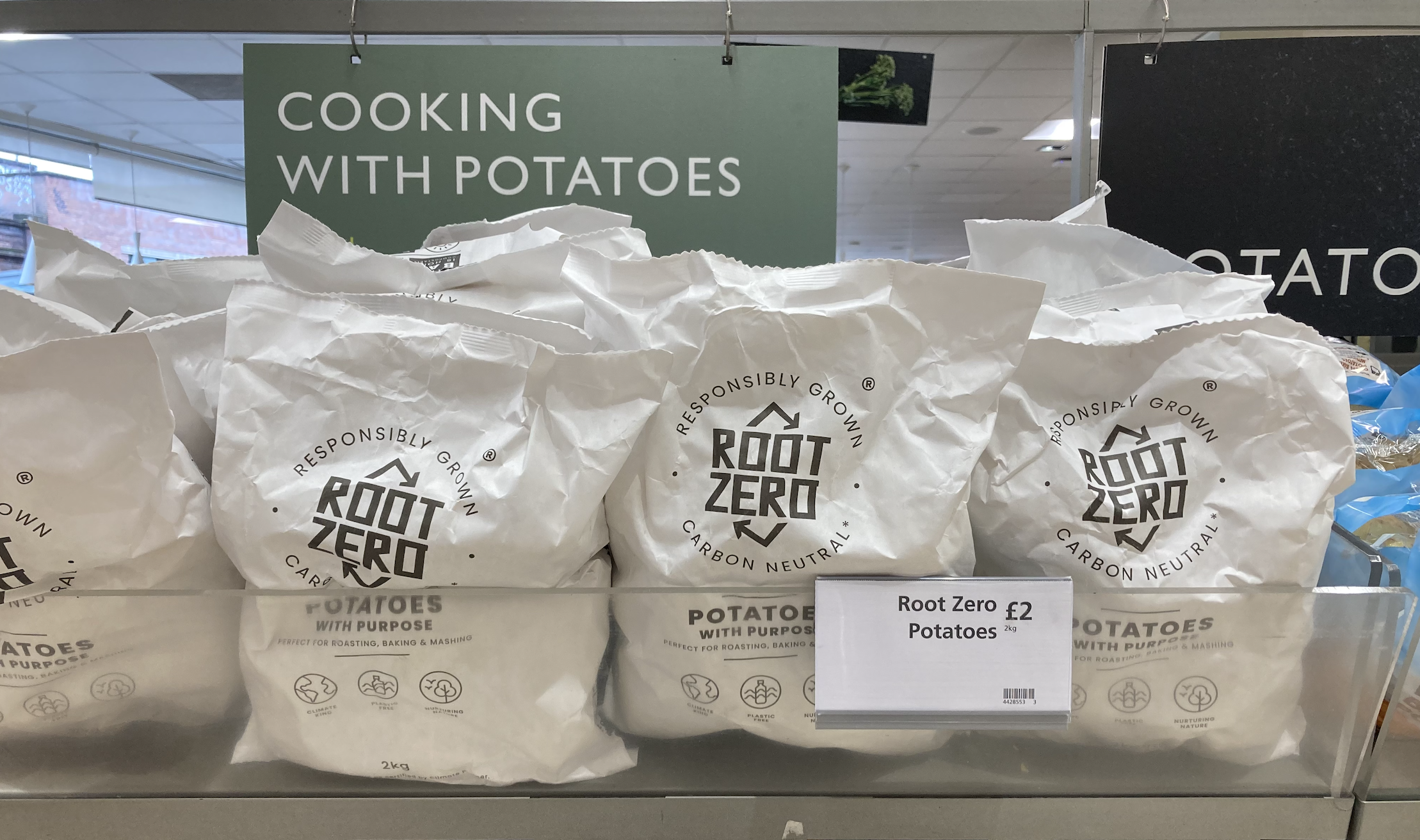 Root Zero has also produced a 54-page manifesto, covering the importance of halting climate change and the brand's mission, impact and carbon offsetting practices. Through the Root Zero Community, the company offers education opportunities for children to learn about sustainable living. The company also runs projects relating to reforestation, biodiversity, seaweed restoration and energy & water efficiency.
Root Zero's potatoes are widely available in UK retailers Waitrose and Co-op, retailing at £2 ($2.31/€2.32) per 2kg bag, which is competitive with other potatoes.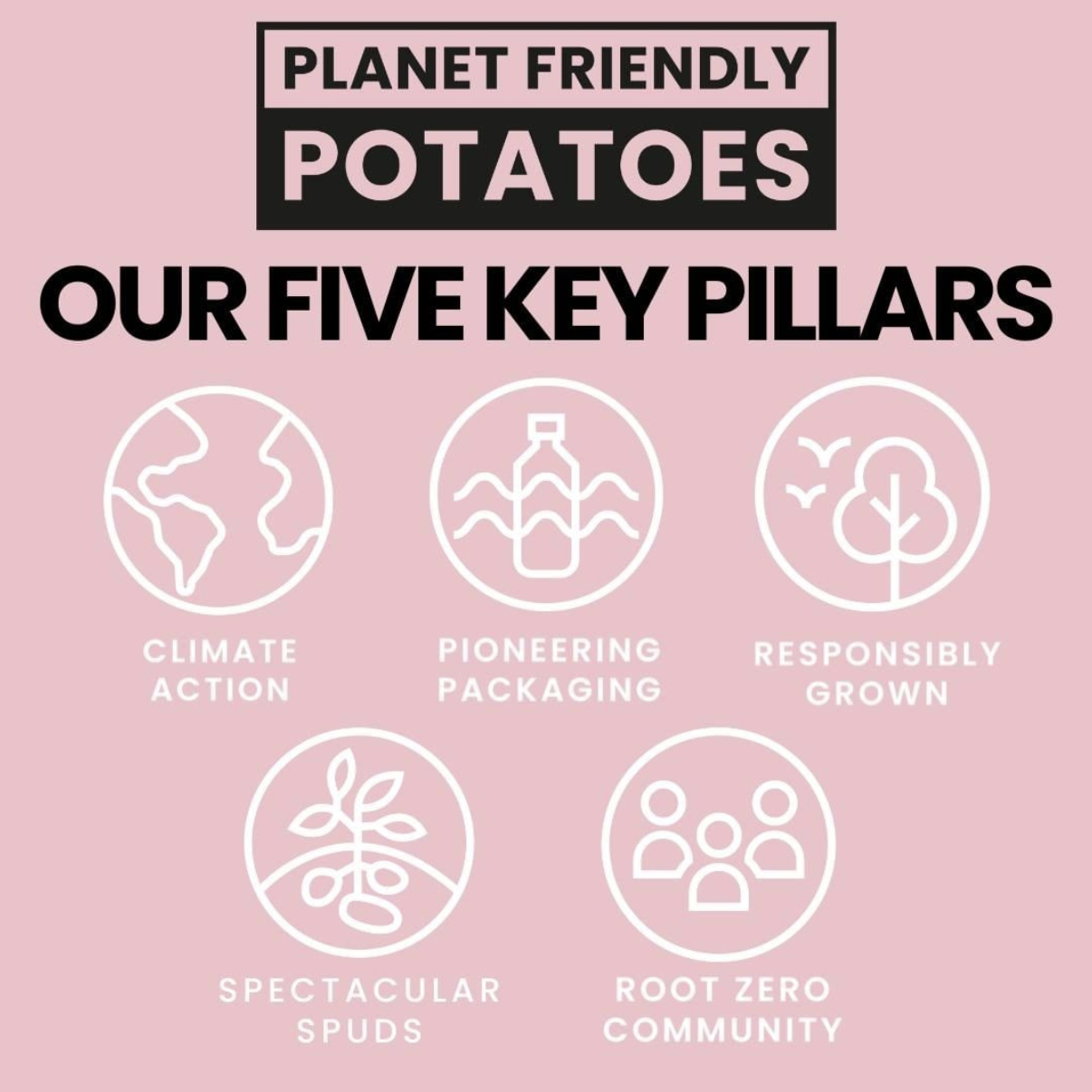 Recent blogs