---
Wanting to compete with the ever-popular oat milk, which has a 60-70% share of the Swedish milk alternatives market, Danone-owned Alpro has created a plant-based milk made from an age-old new ingredient: rye.
Branded 'Totally Nordic', the rye milk is said to be a world first and is made from a rye base that features water and 11.1% rye. Other ingredients are rapeseed oil, gum arabic, tricalcium phosphate, salt, stabiliser and vitamins B2, B12 and D2. The product delivers 56 kcal, 9.3g of carbohydrates (of which 3.9g is sugar), 1.7g of fat and 0.7g of protein per 100ml.
Connecting a product to provenance and tradition can be a successful strategy, as NNB readers will know, and this is exactly what Alpro is doing. Totally Nordic pays homage to the role that rye has traditionally played in Nordic culinary tradition, with billboard ads promoting the product as "a really new product based on a really old crop".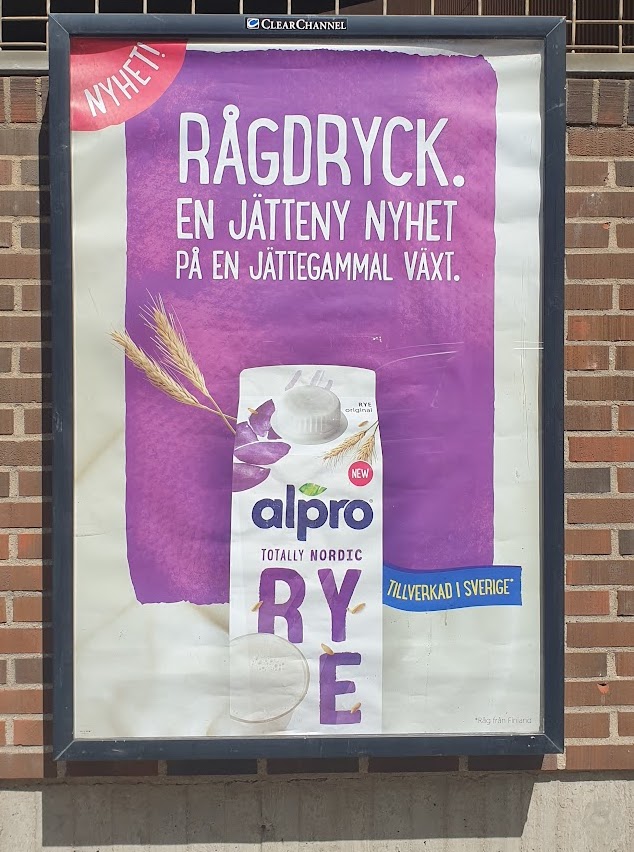 Rye is said to be "a local hero" and marketing highlights that the milk is made in Sweden from rye that has "travelled a short distance from Finland". This is summarised as "a match made in the Nordics".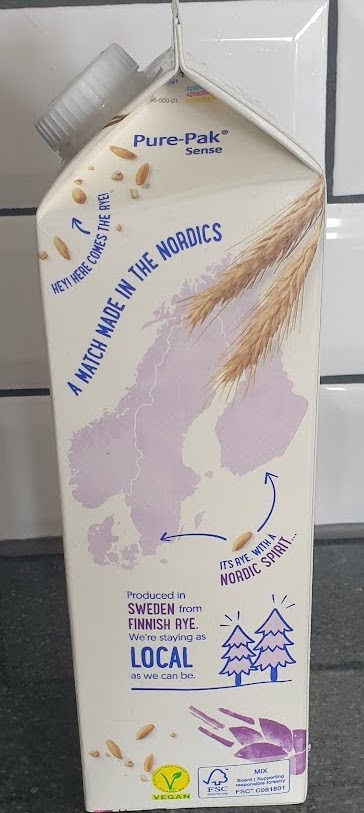 The product is touted for its taste, its "velvet smooth" texture and its high fibre content – it contains 1.7g of fibre per 100ml, compared to 1.2g in Alpro's oat milk and 0.4g in the almond milk. At SEK 18.95 ($1.80/€1.77) per litre, the rye milk is cheaper than both oat milk and almond milk.
If Alpro's primary aim is to compete with the likes of Oatly or Oddlygood, the latter marketed by Finland's Valio Dairy, they are on the right track. When we let a panel of Swedish consumers try the product last week, an overwhelming majority described it as tasting like oat milk. One consumer even thought that it was oat milk, while another said that it tasted like oat milk but with a stronger grain flavour. Other feedback included "less sour than expected" and "thicker mouthfeel than both oat and dairy milk".
Taste has long been one of the biggest drivers of consumer choice within the plant milk segment. In that respect, Totally Nordic is off to a promising start.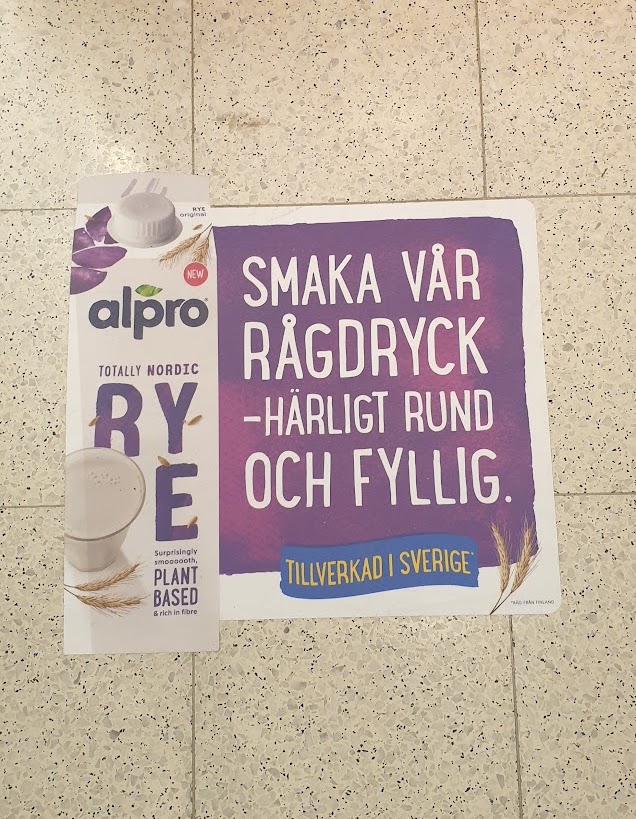 An in-store ad describes the taste of Totally Nordic as "amazingly round and creamy"
Recent blogs