All not well for Pepsi's Driftwell
---
"Sip into relaxation". This was the tagline for PepsiCo's Driftwell nootropic waters brand, launched in late 2020. But 18 months later, the product is nowhere to be found and the brand's online platforms have been shut down. PepsiCo seems to have abandoned the idea it once described as "a beverage like no other".
Driftwell attracted a lot of attention when it launched, mainly due to how the brand was born and the speed at which it was brought to market. The idea came out of PepsiCo's The Next Big Idea initiative, an internal competition which encourages PepsiCo employees to come up with innovations and ideas that can help drive the business forward. The 2020 competition saw ideas from over 600 participants and the Driftwell idea from Emily Silver, PepsiCo's VP of Innovation and Capabilities, was voted the winner.
Within ten months, Driftwell was available from Amazon, Walmart, Kroger and the brand's own website. It came in two "all natural" flavours: blackberry lavender and strawberry lemon balm, both free from sugar. Everything from the brand design to the product itself was developed in-house at PepsiCo.
With slogans such as "welcome to the wind-down" and "still water, still mind", Driftwell was promoted as a "zero sugar, zero calories" sleep aid designed to help people unwind. Its active ingredients were 40mg of magnesium and 200mg of L-theanine per 7.5 oz 213ml) can. Both ingredients have scientific support for their ability to help promote relaxation.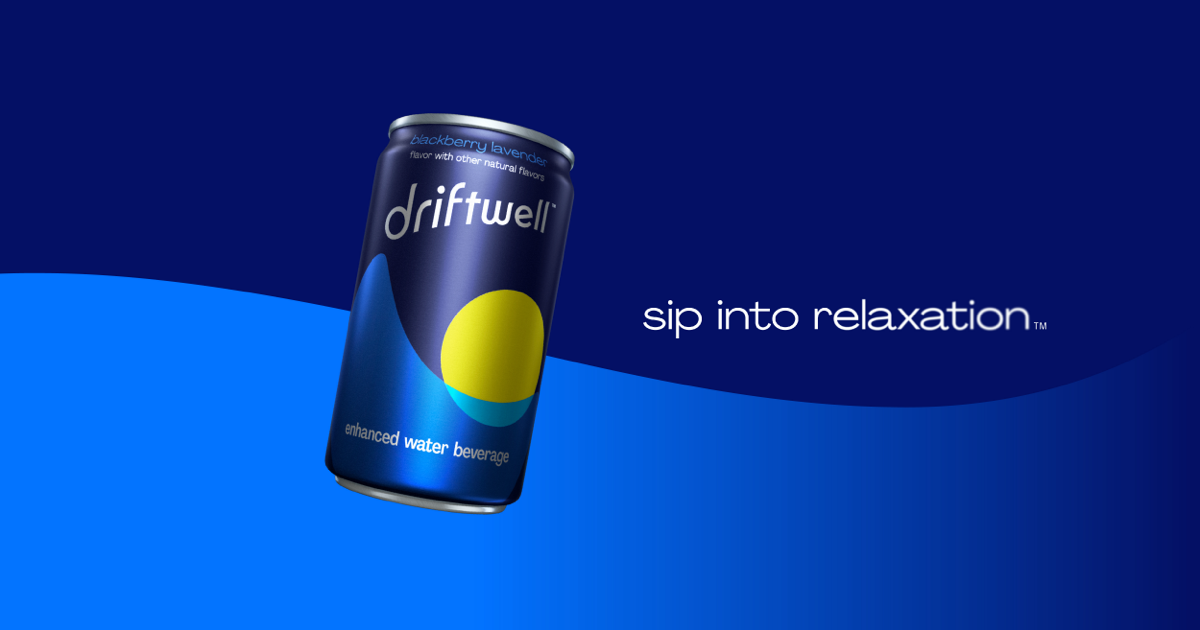 PepsiCo claims that Driftwell was the fastest beverage brand ever to market in the history of PepsiCo. But fast is not the same as smart.
Judging by consumer reviews online, Driftwell had two key challenges: bad taste and lack of "feel the benefit" appeal. Both are crucial if you want to succeed in the tricky space that is Mood & Mind, an area in which failure is more common than success. NNB has spelled out the possible strategies for success in this ultra high-risk area both on our 10 Key Trends 2022 (https://www.new-nutrition.com/keytrend?id=226) and in our recent Strategy Briefing on nootropics (https://www.new-nutrition.com/nnbReport/display/241). The Strategy Briefing is free to premium license holders of NNB and to all others is reasonably priced at just $170/€150.
Recent blogs