Brands big and small innovate with sustainable chocolate
---
Sustainability is on the road to becoming an everyday consumer benefit in the chocolate aisle. It's a trend that's been developing steadily over the last 7 years and is embraced by brands big and small.
"There's a lot of momentum in chocolate around what we call the triple play," Laura Bergan, director of brand marketing for Barry Callebaut, the world's biggest make of chocolate and cocoa products, told New Nutrition Business. "Number One, it has to taste great. Number Two, it's got to have some value around 'better for me.' And Number Three, it's got to be good for the planet and the people around it."
Here are a few examples:
GoodSam, a U.S. start-up, is one of the increasing number of chocolate brands based on ethical sourcing coupled with health benefits. The company sells chocolate bars, chocolate chips and chocolate-coated nuts which boast no added sugars, relying on allulose instead, and sources ingredients produced with regenerative-farming practices.
Beyond Good: Founder Tim McCollum decided to try to build a profitable chocolate company at the source of cacao, a network of small farms around the capital of Madagascar's capital, Antananarivo. He started in 2008 with the mission of cutting out middlemen and establishing an in-country chocolate-making factory, putting more money in farmers' pockets. By the company's calculation, its farmers earn five to six times what their counterparts in West Africa make. McCollum expects the company to churn out between three million and four million chocolate bars, nearly three-quarters of which are made in Madagascar. Sales go through the US at markets like Whole Foods, Sprouts and online.
Nestlé: At the opposite end of the scale from start-ups, but just as concerned with sustainability. The company's KitKat brand carries front-of-pack the logo of its CocoaPlan, a plan to eliminate child labour and improve agricultural practices. It also carries the logo of the Rainforest Alliance, which has certified the cocoa used by Nestlé in the UK as sustainably sourced.
"We're seeing an increasing upcycling aspect," says Bergan, and Barry Callebaut has focused on ways of utilizing more of the cacao bean and the pulp, similar to how Mondelez launched a brand based on upcycled cacao pulp, called CaPao. All of these efforts reflect a sustainability ethos that is steadily being embraced more widely by the industry.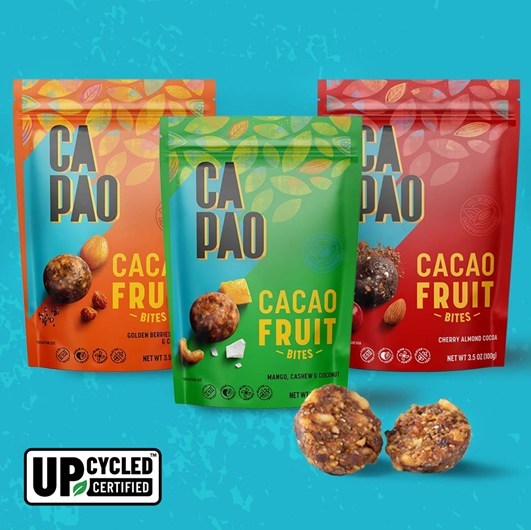 Recent blogs