Danone pivots to taste for "plant-based for dairy lovers"
---
"Plant-based for you who love milk." That is the headline of an advertisement for Alpro's new Not M*lk range of oat drinks, seen at a bus stop in Norway last month.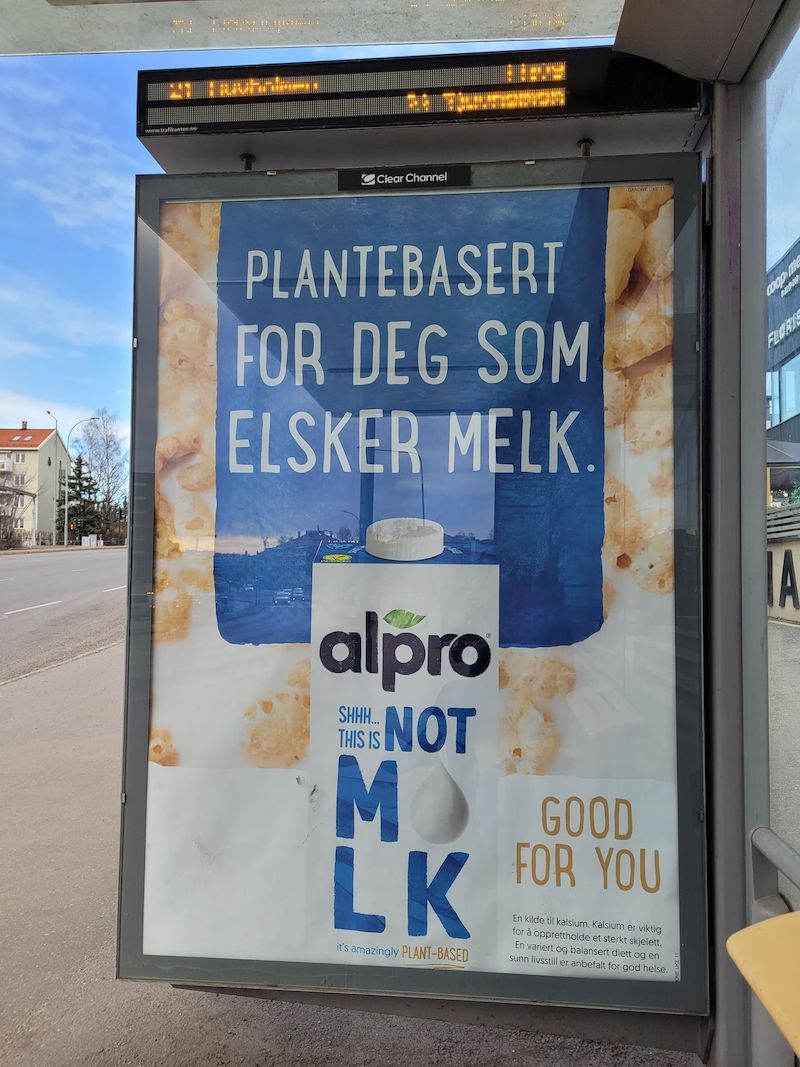 In a new direction for its strategy, Danone-owned Alpro is upping the emphasis on taste and promoting its plant-based milk as something that has the taste and texture of the animal-derived product. It's a move that looks like it's aimed at attracting regular dairy consumers who are motivated by taste more than they are by the plant-based message or the digestive wellness benefits of plant-based milks.
Marketing for the Not M*lk range, which has been available in Europe since late 2021, claims that it has "all the rich & creamy taste you love, amazingly 100% plant-based and made from… oats! Shh, just don't tell those bedazzled taste buds."
Communications further state that, "We call it 'whole' because with 3.5% fat, it delivers deliciously full-on creamy taste."
Alpro's sister brand in the US is Danone's Silk Nextmilk line, launched in the US in March 2022. It is using the same strategy to win new customers, with the tagline "so rich and creamy, you won't miss dairy".
Nextmilk is so creamy, in fact, that it delivers 8g of fat per 240ml serve (also the fat level in the European product). Nextmilk is labelled 'whole' and the fat content is a primary selling point alongside the 'just like dairy' message. The US product's saturated fat content is - at 6g per 240ml serve - much higher than the 1g found in the European product.
While the European product relies on sunflower oil to deliver the fat, the US product uses coconut cream and coconut oil in addition to some sunflower oil.
Recent blogs