Is refill retail the future of sustainable food shopping?
---
One of the UK's "Big Four" food retailers has embarked on a journey to reduce plastic and satisfy consumers' demand for a more sustainable shopping experience through the launch of a range of refill stores.
The initiative started in 2020 as a three-month trial project in the city of Leeds in northern England and is part of Asda's bid to remove 3 billion pieces of single-use plastic by 2025. After what Asda calls "an overwhelmingly positive response" a further two refill stores were opened in 2021, with a fourth one set to open before the end of the year.
The supermarket has partnered with some of the UK's best-known brands from Nestlé, Kellogg's and Unilever to introduce up to 100 products sold loose and unpackaged within specific aisles. The supermarket's own-label products, ranging from coffee to pasta, will also be available on a refill basis. Customers can bring their own containers or buy reusable containers in-store, and refill products are priced the same as their packaged equivalents.
In a 2019 open letter to suppliers, Asda's CEO Roger Burnley said the industry had been too focused on producing packaging that was simple for consumers rather than good for the environment. He urged suppliers to come forward with new ideas for Asda to trial and some of these have now been incorporated into the refill stores.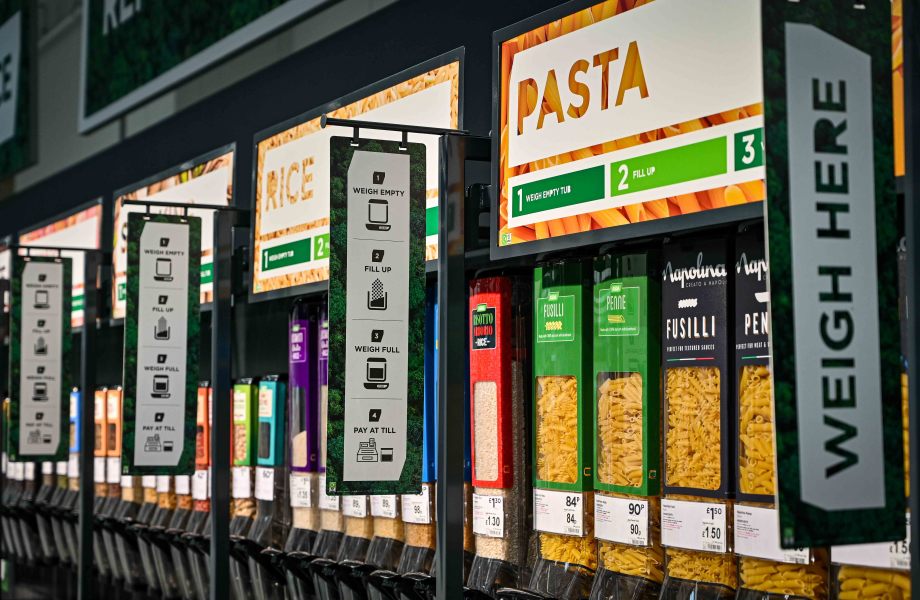 A refill service is not a new phenomenon as such; it has been offered by small specialist stores for several years. It is however unusual coming from a major retailer like Asda, and it will be interesting to see how long it takes for other players to follow suit. Are refill stores the future or is this a single-use idea that will slowly decompose?
Recent blogs