Lactose-free dairy outpacing plant milks
---
Which do you think added more new sales last year? Lactose-free cows' milk or oat milk?
Oat milk sales in the US jumped by an impressive 72% in 2021 to $410 million, according to IRI supermarket data. But if you think that oat is doing that by taking away sales from cows' milk, think again.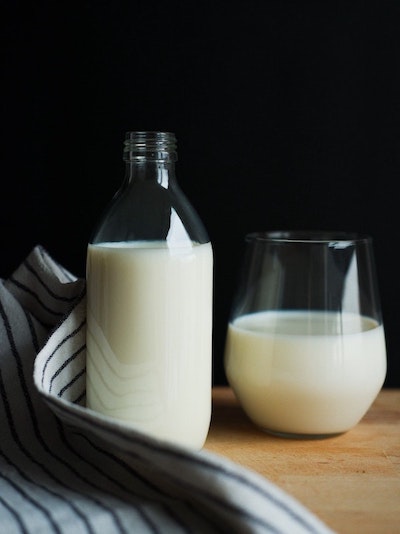 Half of the $170 million sales growth of oat milk came from cannibalising other plant milks - sales of almond, soy, coconut, rice, cashew milk and others all fell - some by 2% others by as much as 19%. Oat performs better on taste than any other, with the exception of almond.
Alongside taste, the main motivation for people buying plant milks is to avoid the digestive discomfort they associate with drinking cows' milk.
However, the US dairy industry has done a great job responding to this need. Sales of lactose-free cows' milk were over $1.8 billion in 2021, making it a bigger business than almond milk, or oat or any other single plant milk type.
Even more impressively, lactose-free cows' milk sales went up by $180 million in 2021 (that's $10 million more than oat milk). For comparison, total plant-milk category sales went up by just $88 million. But if you listen to the media and consultants you would think that plant milks were the bigger success story.
Supermarket sales data shows the reality - the plant milk boom is past its peak and lactose-free dairy growth is outpacing plant milks. Why? Lactose-free dairy scores better on taste, sugar content and protein levels - not to mention naturalness. For many people plant milks are the margarine and lactose-free milk is the butter.
Recent blogs