Collagen continues to grow its cool factor
---
Collagen has become trendy and popular over the past five years and its success reminds us that consumers don't want only plant-based products; they are also very much open to innovation in animal-based products – as long as they deliver one (or preferably multiple) benefits. Collagen is an excellent example of this!

On a recent trip to Sweden we spotted a collagen smoothie at Espresso House, the leading coffee shop chain in the Nordics. It's made with apple, carrot, mango, banana, avocado and collagen (2%) and costs a whopping 45 kr ($5.25/€4.50) for a 330ml bottle.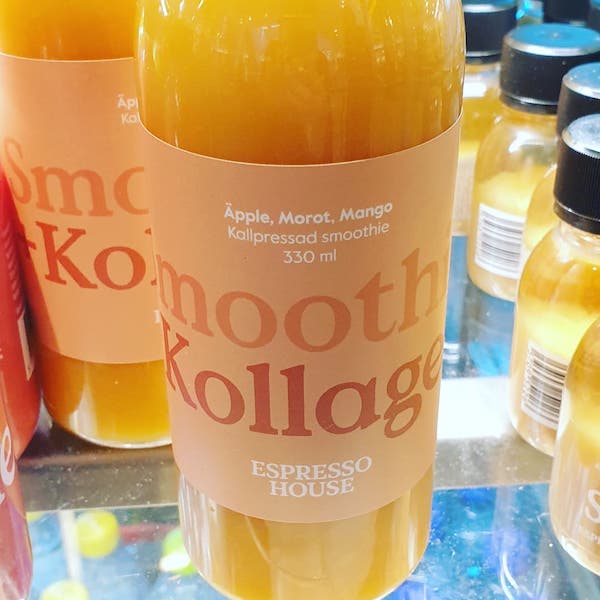 Collagen's growing popularity can also be seen on Instagram - a key social media channel for food & beverage-related content. While many Instagram posts tagged #collagen refer to beauty products, a growing number of food/beverage posts can be seen and the ingredient's popularity overall is surging. Instagram posts featuring the hashtag #collagen grew by 29% in 2021 - nearly as much as the ever so trendy #avocado!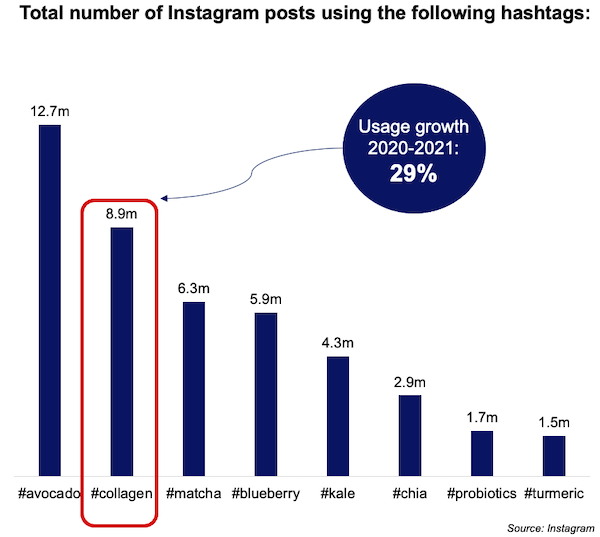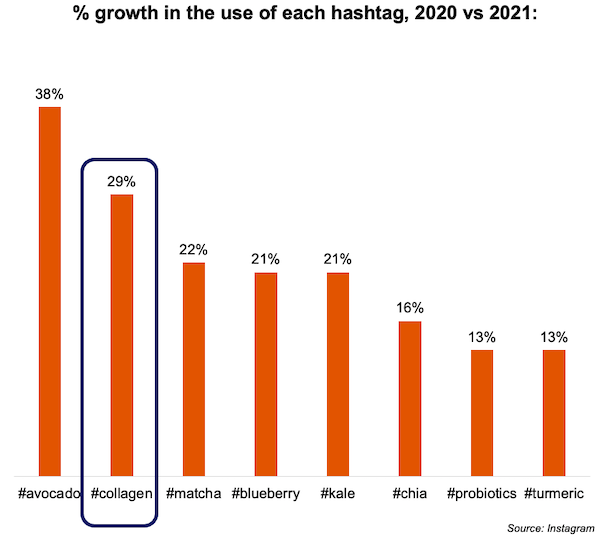 You will be able to read more about collagen in 10 Key Trends in Food, Nutrition & Health 2022 which will be published on November 1st!
Recent blogs